KNOWN is a podcast presented by Humbled Daily to empower listeners to step into the freedom of being fully known and fully loved. Join us in meaningful conversation with individuals elevated by their platforms from all walks of life as they tell their story including the battles, struggles, and insecurities they have faced along the way. You don't have to struggle alone and you never have to hide. We hope you will join us on this journey to be KNOWN.
Episodes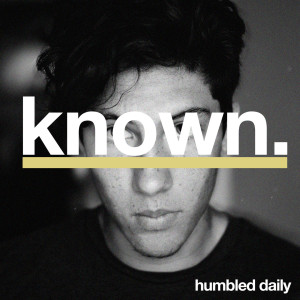 Thursday Oct 21, 2021
Thursday Oct 21, 2021
Anxiety is one of the most felt-needs in our world today. This is why David wrote the book 'We're All Freaking out (and Why We Don't Need To)'. Here he unpacks some timeless truths about what the bible teaches about anxiety, where the church has missed the mark, and the roadmap we should walk down when we are feeling anxious. 
Buy Daivd's book here: https://www.amazon.com/Were-All-Freaking-Dont-Need/dp/0593193636
To learn more about humbled daily go to www.humbleddaily.com or follow us on instagram @humbled_daily.