KNOWN is a podcast presented by Humbled Daily to empower listeners to step into the freedom of being fully known and fully loved. Join us in meaningful conversation with individuals elevated by their platforms from all walks of life as they tell their story including the battles, struggles, and insecurities they have faced along the way. You don't have to struggle alone and you never have to hide. We hope you will join us on this journey to be KNOWN.
Episodes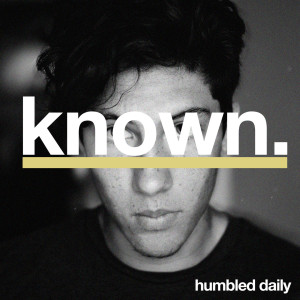 Monday Aug 17, 2020
Monday Aug 17, 2020
On losing a loved one, FaithRxd, and gratitude. Guido is the owner of Peak 360 and an integral member of Faith Rx'd. He was also the first individual in the world to have a Humbled Daily tee! We are so encouraged by him and we know you will be too. 
Check Guido out below:
Instagram: @guidotrinidad
CHECK OUT OUR SPONSOR: NuEthix Formulations
Instagram: @nuethix_formulations
Website: https://nuethix.com/
- Use Code "known" for 15% all products 
Follow Humbled Daily for consistent Christian content and inspiration.
Find our apparel and content at www.humbleddaily.com
Instagram: @humbled_daily
"It is not just a shirt, it's an opportunity. A simple shirt can spark a conversation, a single conversation can lead to a Christ-centered relationship and a Christ-centered relationship can change an eternity." 
♫Music by Dj Quads♫